Is that even possible? I'm not sure. I'm already heading into the "nesting" phase of my pregnancy (except with me I have a need to "re-nest" the entire house"
Thought I'd share with you some of the inspiration I've been fighting with....
I'm not even sure where to start.... I love this room from
Kelle Hampton,
I'm thinking of adding some ideas from this room to my playroom. She adhered a bunch of vintage toys on the wall with velcro!
Genius!!!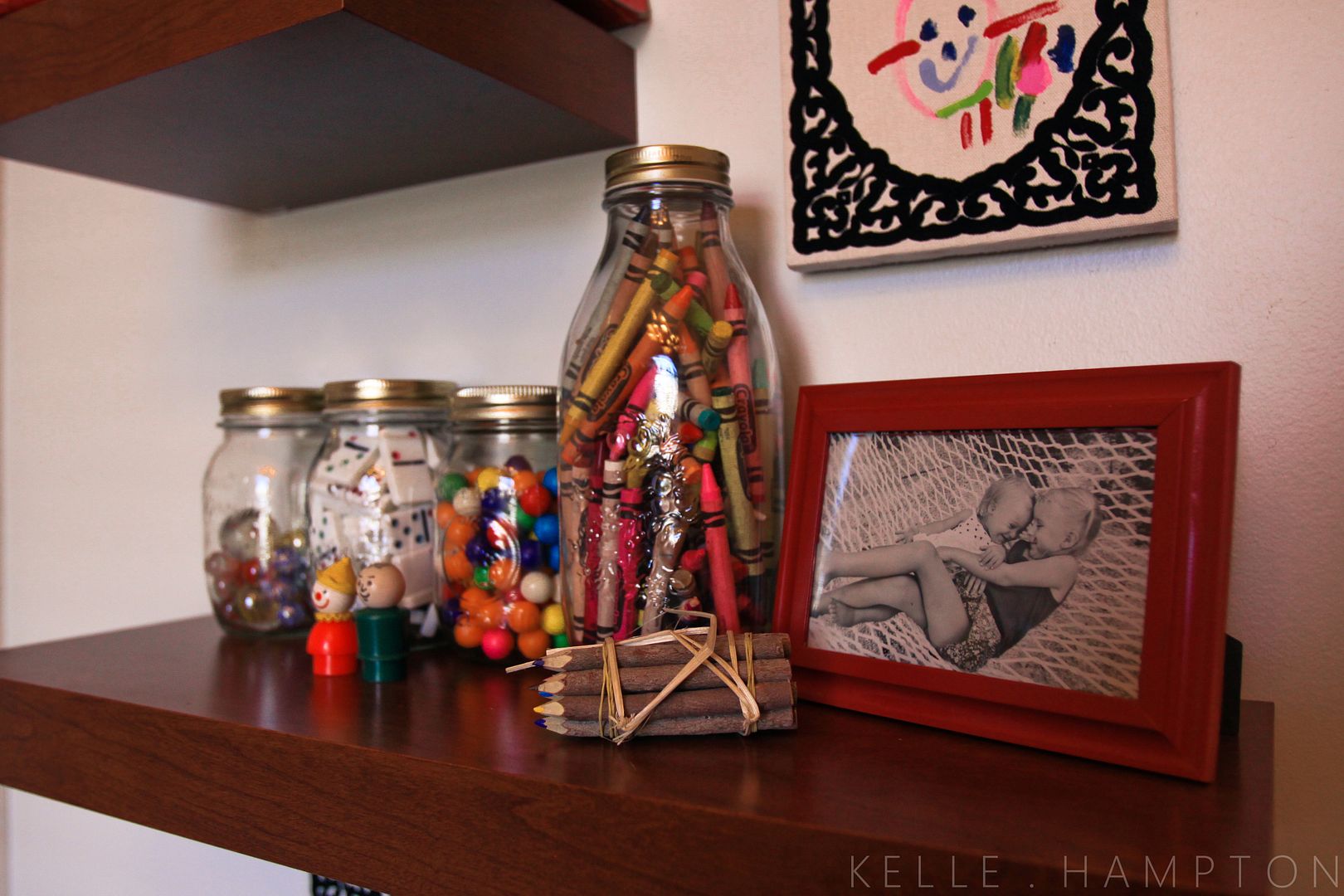 This girl has got some major photography skills too! I love the retro-ness of her lifestyle and photographs! Super inspirational blog.........sigh....... I need a new camera!
More playroom colors and ideas.....I love the pop of red with the pastels.
\
I think this loft is just the cat's meow!! I would need to ad on to my house to do this...now I'm really dreaming!

For the Boy's room...
I already bought these shelves from Ikea for Jack's room and painted them a light blue but I still need to hang them...grr.......
This is similar to the colors I have going on in Jack's (soon to be "the boy's") room. I even have a similar rug from Ikea. The reason I love this room is because it helps me to believe that I can have many different pieces of furniture in a room and they can all be different colors! I struggle with that concept because a lot of people just don't do it... but I do, and I'm constantly asking myself..."is it okay to be this colorful?"
As for the rest of the house I think I'll leave that for another post. But don't worry those rooms will get their turn to have a dream as well!
As for a certain tea pot in my house, it will soon be getting a turquoise paint job and some brand new flowers :)