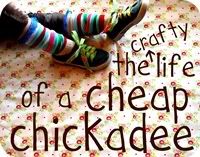 There it is! Do you like it? I've always wanted my very own button, ever since I was just a little teeny blogging girl. Feel free to take one if you like. If your not sure how
here is a picture tutorial
. Although I LOVE to craft, photograph and write, I really stink at the technical end of blogging. Like REALLY stink. And the problem is that I have no desire to be any better at it. If I have to think about all that stuff then I won't have any time left to create the wonderful content on my blog! Hopefully......that's why you come here anyway!
I had the wonderful Hannah, from: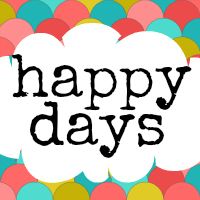 design my button. Don't you think she did a fab job? She is a sweetheart! As for the rest of my blog design, the lovely
Kristi
does that. We have an ongoing trade that never seems to end. So, yeah, it works out pretty good.
*Sigh*, I still have so much to learn.
I will be starting a group singing class next month that goes from Feb-May so....plan on me not learning anything new until after that.
Ever feel like you've put too much on your plate? Nah...you all would never do that right?
Speaking of too much on my plate, I've been meaning to finish Jack's room and blog about it with a whole "room reveal". I've always wanted to do one of those. Unfortunately I'm not very good at feeling like a room is ever "finished" so I never do. I promise I'll do it this time though. As for now, here's a little framed collage I made to go above his crib.
I took these pictures with my phone, so they aren't the greatest quality. This project didn't take long at all, I printed off pictures found on pinterest that I felt were "all about Jack".
I found this frame at a thrift store. I spray painted it red and mod podged over the glass with old book pages. Then I let that dry and put the pictures where I wanted and mod podged over that. I like to use the Matte finish Mod Podge. I think it doesn't show the streaks nearly as much and you come out with a more professional looking project. But that's just my opinion (in case you wanted it).
I love this project because it makes me feel better about my addiction to pinterest. This time I put my pinteresting images to good use! Jack is in that stage where he loves to point to things and say what they are. He also loves to count stuff and name the colors or what the animals say. So, it's perfect!