For Christmas my sweet neighbor and her daughter gave this to me. Ok, so she they didn't give it to me, they gave it to my daughters. But I've kinda taken it over. They brought it over filled with Hersheys Hugs and Kisses. When I was at the grocery store the other day and saw Valentines M&M's and CANDY CORNS? (yeah, that's right, candy corns), I was pretty excited to make this my newest Valentines decoration!
Stay tuned for the rest of my "Valentines House". I will be revealing it slowly this week and next. I've never decorated for Love Day before so I'm kind of busy and excited about it!
I'M IN LOVE WITH LOVE!!!
Here's a link to the gumball machine tutorial she used from Libby James.
The only difference is that Steph, (the sweet neighbor), added a little "hugs & kisses" vinyl. I love it!
I think I might make a few for teachers gifts or for my church ladies!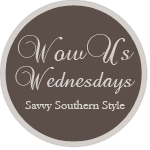 Click here to see where else I link up!